For Week Ending May 7, 2022
Demand for adjustable-rate mortgages (ARMs) is rising, as buyers look to mitigate higher monthly payments caused by record-high sales prices and surging mortgage interest rates. Although less popular than fixed rate mortgages, ARMs offer introductory rates lower than rates from conventional mortgages and currently represent 11% of mortgage loans, up from 3% at the beginning of the year, according to the Mortgage Bankers Association.
IN THE TWIN CITIES REGION, FOR THE WEEK ENDING MAY 7:
New Listings decreased 5.7% to 1,808
Pending Sales decreased 11.6% to 1,406
Inventory decreased 5.2% to 5,811
FOR THE MONTH OF APRIL:
Median Sales Price increased 10.0% to $370,000
Days on Market decreased 9.7% to 28
Percent of Original List Price Received increased 0.5% to 103.8%
Months Supply of Homes For Sale remained flat at 1.1
All comparisons are to 2021
Click here for the full Weekly Market Activity Report. From MAAR Market Data News.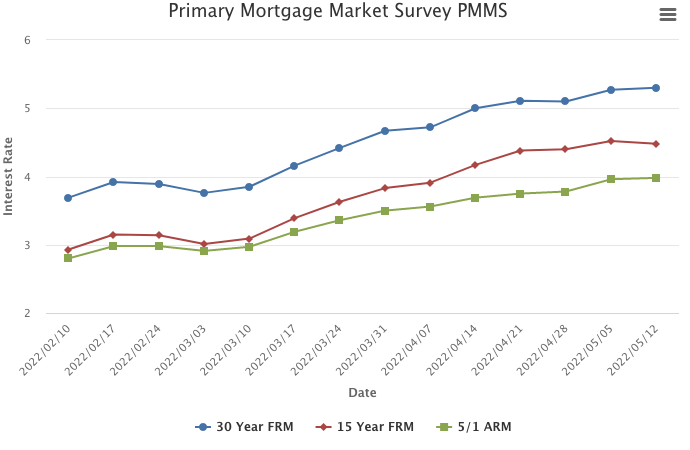 May 12, 2022
Homebuyers continue to show resilience even though rising mortgage rates are causing monthly payments to increase by about one-third as compared to a year ago. Several factors are contributing to this dynamic, including the large wave of first-time homebuyers looking to realize the dream of homeownership. In the months ahead, we expect monetary policy and inflation to discourage many consumers, weakening purchase demand and decelerating home price growth.
Information provided by Freddie Mac.