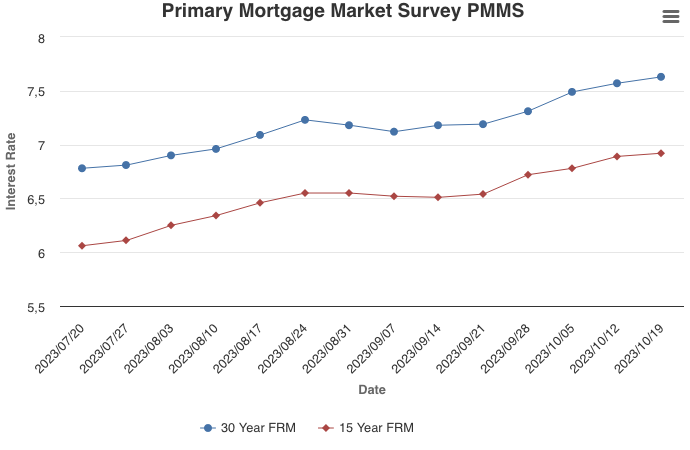 October 19, 2023
Mortgage rates continued to approach eight percent this week, further impacting affordability. In this environment, it's important that borrowers shop around with multiple lenders for the best mortgage rate. With research showing down payment is the single largest barrier to first-time homebuyers attaining homeownership, borrowers should also ask their lender about down payment assistance. Launched this week, Freddie Mac's DPA One® tool helps lenders and homebuyers identify and take advantage of down payment assistance programs nationwide.
Not only are homebuyers feeling the impact of rising rates, but home builders are as well. Incoming data shows that the construction of new homes rebounded in September but as rates keep rising, home builders appear to be losing confidence. As a result, construction could trend down in the short-term.
Information provided by Freddie Mac.